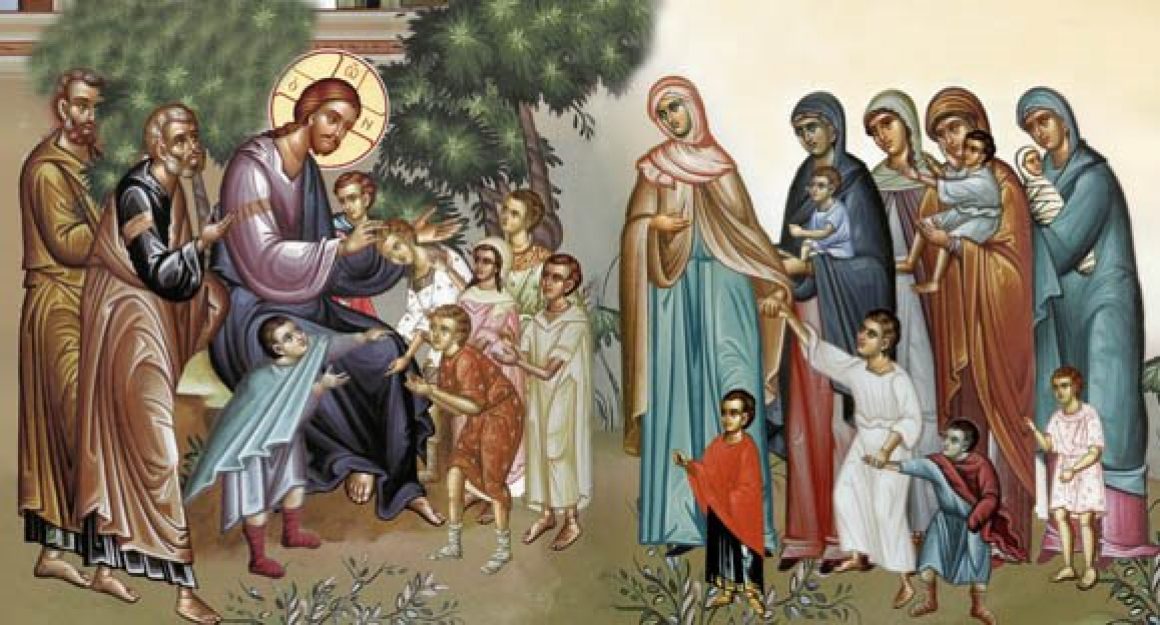 Welcome to the 2018-2019 Church School year! Our theme this year is Seek First His Kingdom and His Righteousness.
The St. Anthony Church School program is a vibrant and vital ministry provided for our youth. Each Sunday, faithful and dedicated teachers prepare well-planned, and age-appropriate, lessons for their students based on selected themes. Students who attend classes regularly benefit from a continuum of lessons that delve deeply into their theme and explicitly teach them about our ancient, yet living Holy Orthodox Faith.
The Church School year will run from September 16 through June 2. Classes begin directly after Holy Communion (around 11:00 am) and end at noon for all grade levels. See our Church School Calendar for all of this year's class sessions and events.
Church School Calendar-2018-2019
Parents must register their children for Church School by completing and submitting a Registration Form. If you missed Registration Sunday, please see your child's teacher for a copy of the form. Visitors are welcome to join our classes without needing to submit a Registration Form.
To minimize disruptions during our short time together, we ask that students use the restroom, drink water, and put away all distractions before class begins and remain for the duration of the lesson.
Parental support is key in making religious education a priority for our students. Making the Orthodox church-going experience a positive one sets the tone for the children and can ignite in them a personal desire to learn and grow in the Orthodox Faith.
A St. Anthony Church School student will:
Attend the Divine Liturgy weekly
Attend Church School weekly
Be dedicated
Be on time
Be focused and engaged during class
Participate during lessons
We encourage all children 4 years old (as of September 1, 2018) through Grade 12 to participate weekly in Church School!
If you have questions, please contact one of the directors:
Fotene Trigonis at cftrigonis@sbcglobal.net
Anastasia Kalivas at akalivas@lifegivingspring.com.